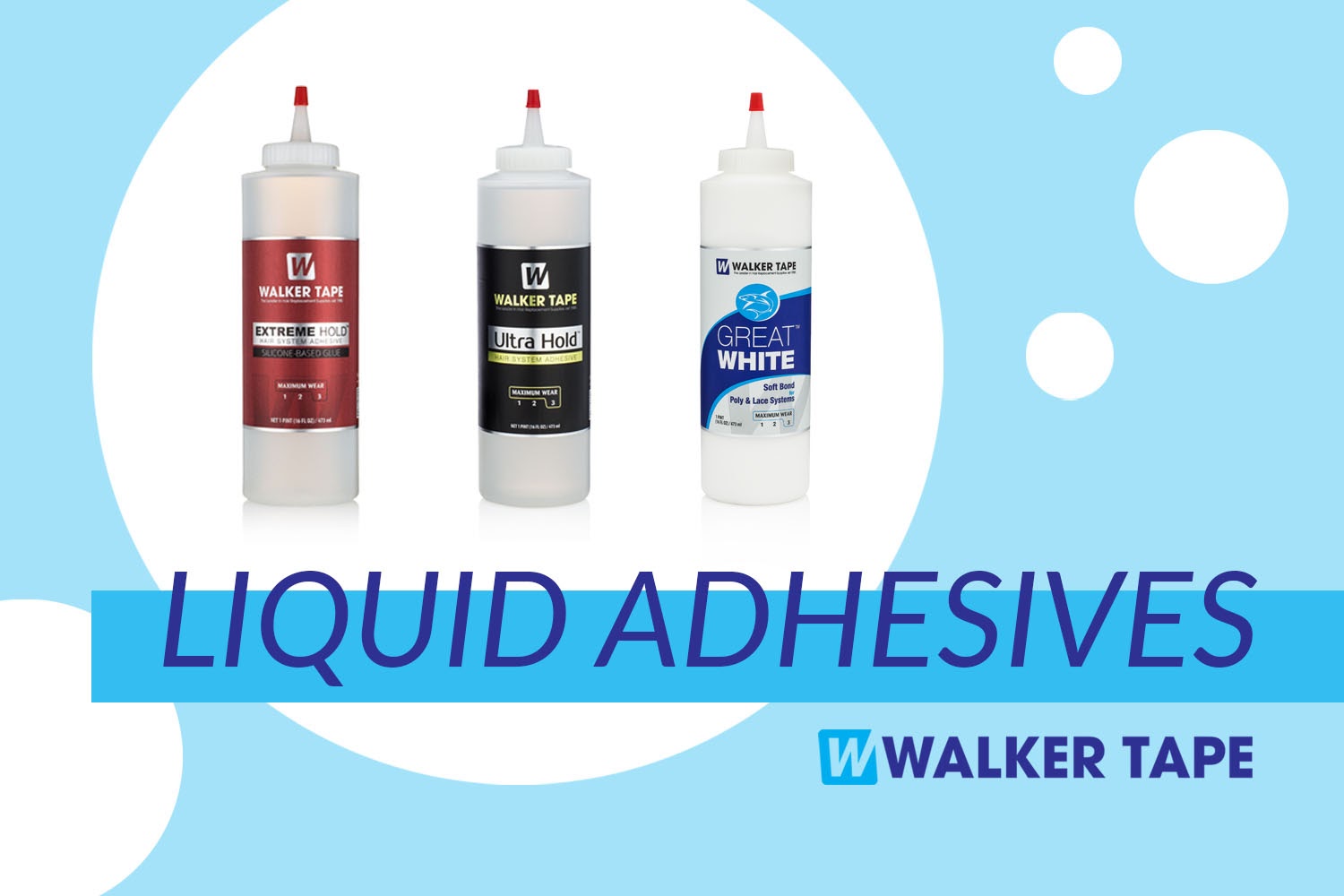 Bonding with Liquid Adhesives
We've had quite a few questions from social media recently about how our liquid adhesives work and which ones to use for different situations and clients. We're here to help! So, in this post, we're going to give you a crash course for how liquid adhesives work, which ones we recommend for different environments, and how to properly care for and store your products.
How Do Liquid Adhesives Work?
We're starting with the basics. Liquid adhesives are liquid because our adhesive is mixed with a solvent. It's as simple as that. The solvent keeps the liquid adhesive from drying before it's meant to. If it becomes sticky and hard before it's supposed to, the adhesive won't be usable.
The adhesive bonds once the solvent evaporates. We also offer water-based adhesives. For those options, the adhesive will bond once the water evaporates.
Storing Adhesives & Application
Storing liquid adhesives should be handled with a bit of care. They need to be kept away from light and heat, as well as stored away from direct sunlight. This is because light and heat shorten the life of the adhesive, so we recommend storing liquid adhesives in a cool and dark place.
As far as temperature goes, liquid adhesives need to be kept between 60 to 80 degrees fahrenheit. You don't want the temperature to vary too much. With proper care, your liquid adhesives can last anywhere from six months to a year.
Shelf Life
If you're new to liquid adhesives, it can be a good idea to start off with purchasing smaller bottles until you get to know your salon's adhesive usage habits. Large bottles can dry out if you don't use them fast enough.
If you bond hair systems once a month, a small bottle will last you for quite a while. If you work on hair systems more than once a week, a larger bottle might be the best choice.
Dry Times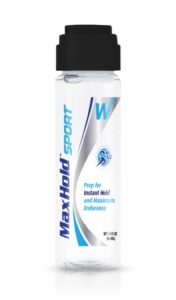 Drying times can vary quite a bit and it can take up to 72 hours for an adhesive to cure fully. Keep in mind that this is not just for Walker Tape products, this goes for all adhesives used in the hair replacement industry. It also applies to any pressure sensitive adhesive as a general rule.
With that being said, what are pressure sensitive adhesives?
They're a type of non-reactive adhesive that forms a bond when pressure is applied to it. You don't need any solvent, water, or heat to activate the adhesive bond.
If your client needs an immediate adhesion, try using Max Hold Sport during your prep process. This is an adhesive booster that forms a protective barrier and also allows your clients to swim, shower, and work out immediately after an install. Check out this video to see a spotlight on how we recommend using it.
Curing the Adhesive
An adhesive is generally considered to be cured when a chemical reaction takes place. This is when the smaller particles or components, known as constituents, join together and form larger molecules that are called polymers. When these molecules join together, the adhesive becomes bonded. Bonding means that adhesive or glue has become sticky, hard, and is usable.
While some adhesives have this chemical reaction, others just dry when the solvent or water in them evaporates. This causes them to cure and the adhesive holds the bond.
Yellowing
Some adhesives can change color and consistency when they start to deteriorate. They can turn yellow and become oily or sticky.
Our acrylic and silicone-based adhesives won't change in color. We've had reports of our water-based adhesives yellowing. This can generally be due to improper storage, such as placing the product in direct sunlight due to the UV exposure.
Walker Tape's Liquid Adhesives
Acrylic-Based Adhesives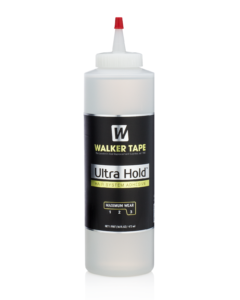 Acrylic adhesives offer an extremely fast cure time, meaning their hold takes effect fast. These adhesive types are more sensitive to storage conditions. They can be either solvent or water-based. Ours are solvent based. These are all skin safe, clear when dry, waterproof, and flammable. These adhesives also work for all system types.
Silicone-Based Adhesives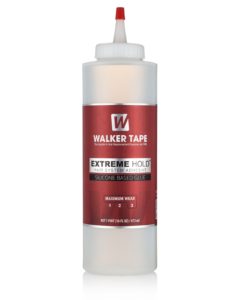 Silicone-based adhesives bond to a wide range of materials and can work well under high temperatures. We offer two silicone-based adhesives, Liqui-Tape and Extreme Hold. Both of these options work well with all system types and are skin safe. They are clear when dry, waterproof, and flammable.
Liqui-Tape

gives a one to seven day hold, so it qualifies as a daily wear adhesive.

Extreme Hold

gives a four plus week hold, which makes it a maximum wear option.
Water-Based Adhesives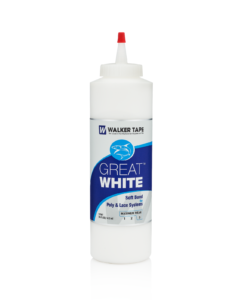 The way that we qualify our water-based adhesives are that they use water as their solvent. The water evaporates and the adhesive bonds. Safe Grip and Great White are our water-based options.
Safe Grip

is a low odor and non-stringy adhesive. It offers a one to three week Extended Wear bond.

Great White

offers a three to five week bond.
Choosing a Liquid Adhesive
When you choose a liquid adhesive, you should look for the best option for your client's skin type, as well as where you live.
Climate Chart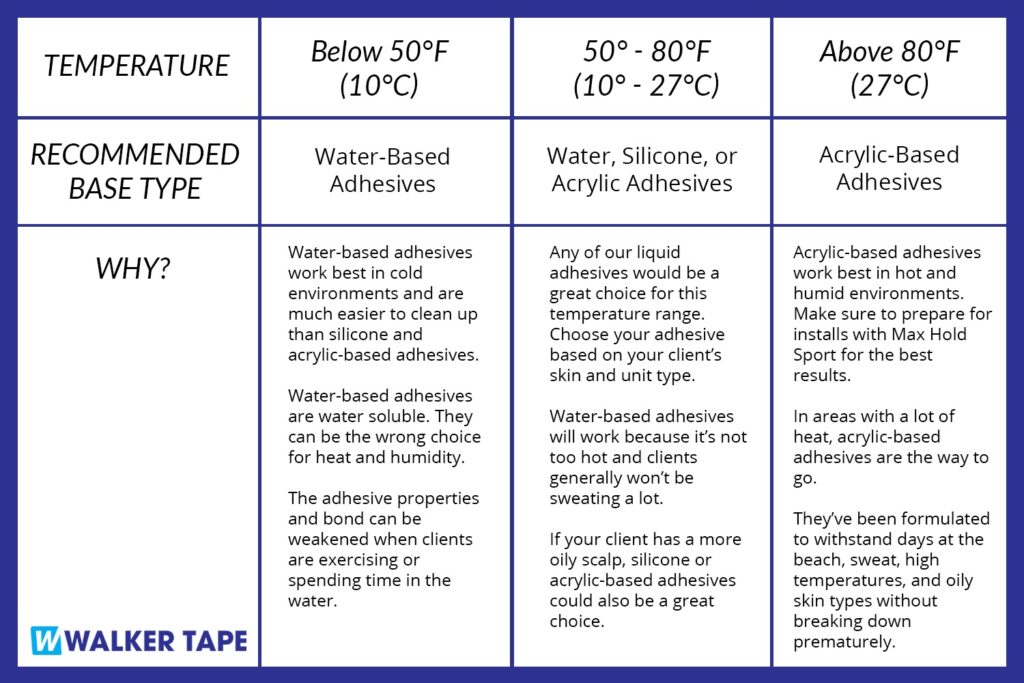 Ready to shop? Start here! If you have any questions or comments, reach out to us! We're here to help you find the best products at the best prices.