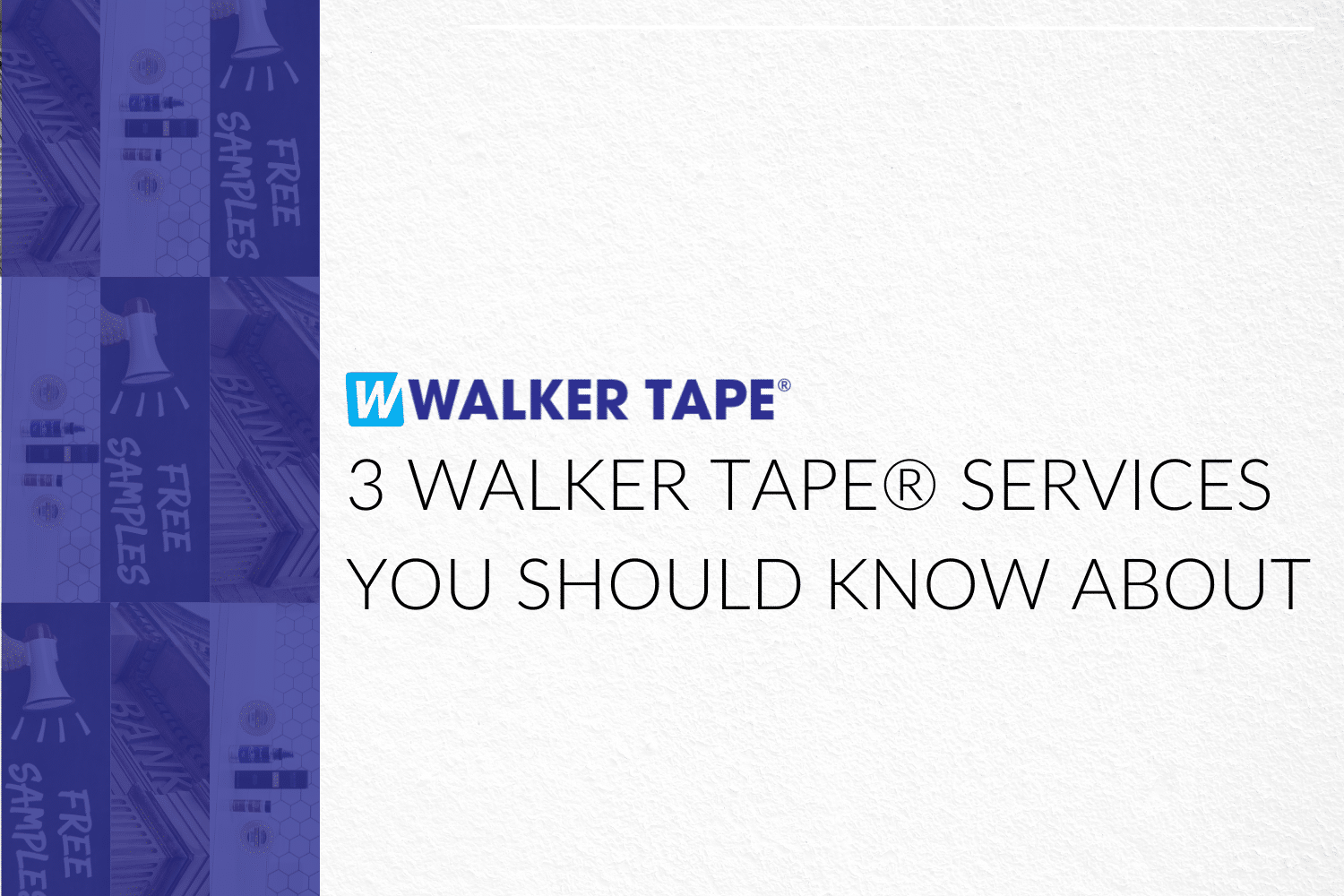 At Walker Tape®, we offer a variety of beneficial services that are not talked about. These services can bolster and improve your experience when working with us. Here are three Walker Tape® services you should know about.
Product Photos
Are you a distributor, reseller, or a salon that sells our products? Good news! You can use our official product photos for your online store.
Contact our Customer Service team at [email protected] to get the product photos directly.
Having good quality photos can make your product listings look more professional and appealing to your customers, which can lead to more sales for your business!
Free Samples
Is there a Walker tape® product that you would like to try, but are not entirely sure if it will work for your needs? No worries at all. We offer free samples of our products for you to try.
If you are placing your orders over the phone, simply ask our dedicated Customer Service representatives if you can add a few product samples to your order. They will be more than happy to help!
You can contact our Customer Service team by phone at 1.800.759.5150, or email them at [email protected] to request your free samples.
Payment Methods for our International Customers
Walker Tape® 's main methods of payment are: American Express, MasterCard, Visa, Discover, ACH/Wire Transfer, and Accounts with Payment Terms. But we also offer two other methods of payment for our international customers:
PayPal: International Customers can use PayPal to pay for their orders! If you are ordering from our site, simply choose the PayPal payment option. Or if placing an order over the phone, ask to pay with PayPal.
Wire Transfer: For a more secure and safe payment option, Walker Tape® allows payment through banking. Contact us to get started!
We recommend using services like TransferWise to get the best conversion rates.
We know how tough it can be to purchase products from another country with different currencies and exchange rates. That's why we offer additional payment methods for our international customers.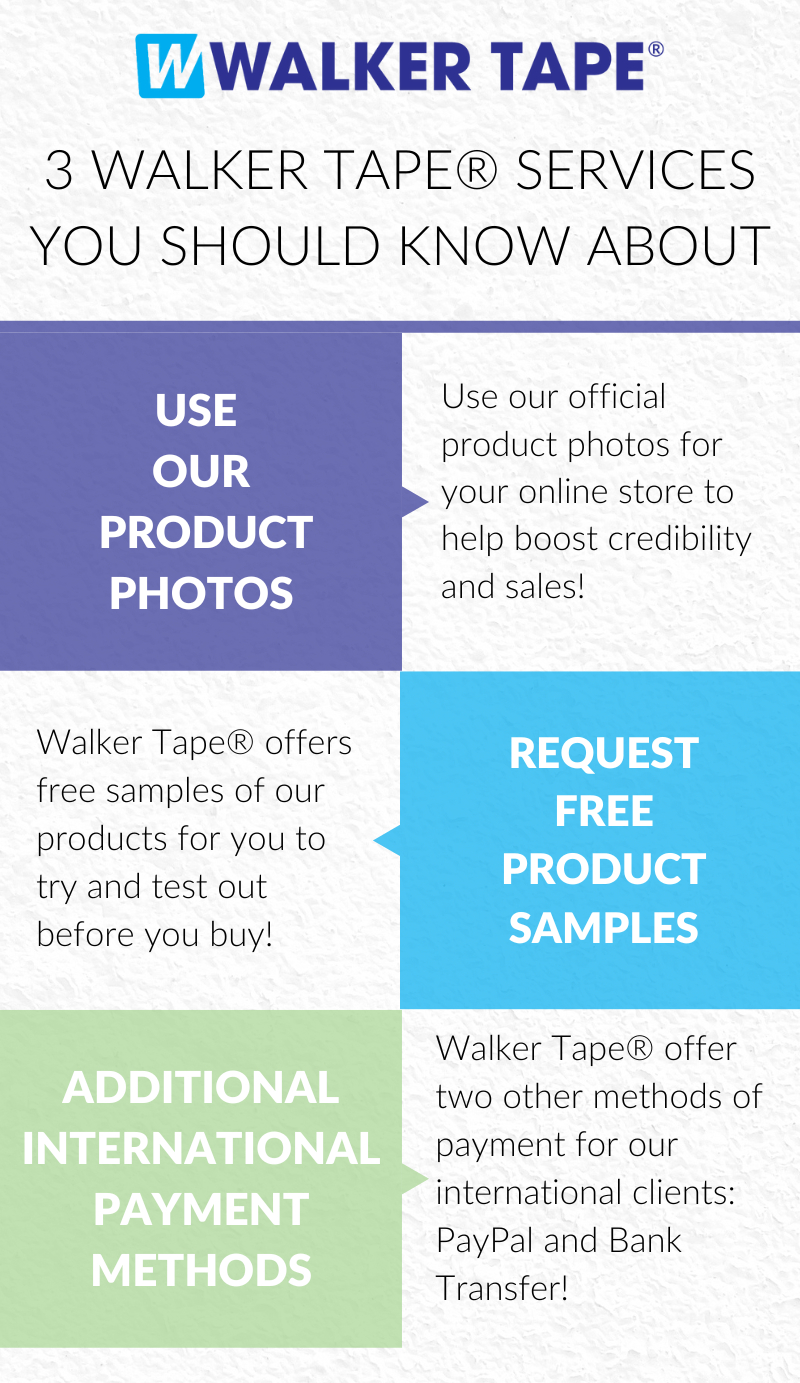 If you have any questions or comments, feel free to contact us at [email protected] or leave a comment below! And if you'd like to become a Walker Tape® customer, fill out our wholesale application here.