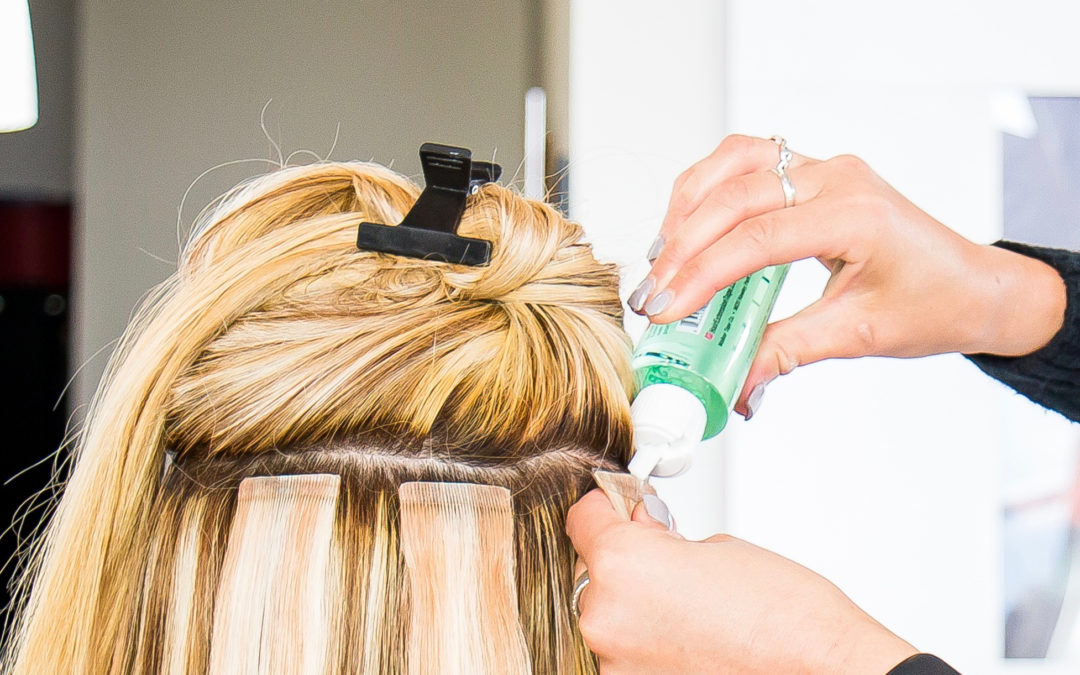 After rocking your tape in extensions for 4-6 weeks, you will need to remove them. It is very easy to remove the wefts but you need to be sure to take your time so you do not damage your hair. As always, we recommend visiting your stylist for this procedure if you are inexperienced.
All you need to remove your tape in extensions is a solvent to help to dissolve the adhesive.
We recommend one of these three solvents we created:
Extension Release (Best for Duo-Pro or No-Shine Tape)
Weft Release (Best for Pro-Flex II Tape)
C-22 Solvent (Best for Lace Front or Ultra Hold  Tape)
You are probably reading this article looking to remove extensions you already have, but, in the future, before you install tape in extensions we recommend using Extension Release Shampoo. This is designed to make the extensions stay on longer, and remove easier.
Again, if you are unsure about how to remove tape in extensions we HIGHLY recommend that you go to a stylist so they can be sure to remove your wefts safely.
Below are steps to safely remove your tape in hair extensions!
Step 1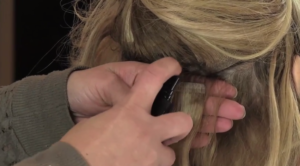 Start from the bottom of your hair and clip your top sections of hair to the top of your head. Apply your solvent to the weft.
 Step 2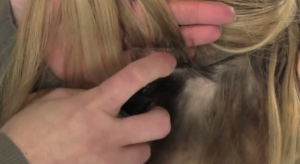 Lift the hair and spray the other side of the tape.
Step 3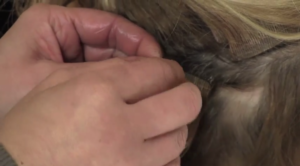 Slowly peel the weft from your natural hair, starting on one corner.
Step 4
If you notice the end piece of your tape is not coming off easily, add more solvent and slowly start peeling again. This will prevent you from pulling excess healthy hairs from your head.
Once you remove your extensions, be sure to clean them with Extensions Prep Shampoo to remove the residue left from your solvent.
Do NOT be alarmed if you notice hair falling out when you shower. You naturally lose about 100 – 200 hairs every day. Because you've worn your tape in extensions for a long period of time, they have actually been holding in hairs that have already fallen out.
Let your hair rest for a few days before re-installing your luscious tape in extensions!