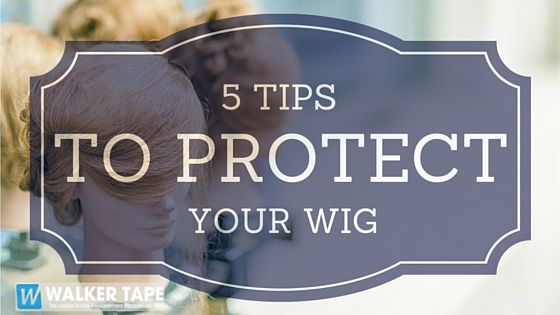 A great looking wig comes with a lot of responsibility. Taking care of your or your clients' wig is important. It is an investment. We all want to be sure that they can last as long as we need them too. Whether you have a synthetic or human hair wig, you can use these 5 simple tips to help protect your wig!
1. Before styling a unit with natural hair using any heat tools, use a heat protectant spray. Be sure that your wig is completely dry before styling it. In order to prevent fringing or damaging your synthetic wig, stay away from heat tools such as:
Flat irons
Curling irons
Hair dryers
Open Heat (Oven/Fireplace)
2. Look into purchasing a mannequin head stand. It is ideal so you can place your wig onto it to help maintain its shape and prevent tangles when it is not in use.
3. Wash your wig after wearing it 8-12 times. Washing needs can vary depending on the humidity and the air quality. Do NOT brush your wig when the hair is wet. Once you have washed your wig, place it on a stand to let it air-dry.
4. Wigs have fibers that are fragile. Brush starting from the bottom and slowly moving up. Use a leave-in conditioner that can be used on wigs to help remove tangles and keep your human hair wig moisturized.
5. Help maintain your unit's best condition by storing it in a cool, dry area. Make sure that the room you place it in is clean and free of dust.
Here are some BONUS TIPS when it comes to protecting your wig. We believe that to protect your wig, you need to have the right products when it comes to removal process, as well!
Wig Removal
When it is time to remove the wig, make sure you understand whether you or your client has sensitive skin. It is important to know if sensitive skin is a concern because this can determine the products you need to remove a wig safely.
When you are ready to remove the wig, simply spray a solvent onto the adhesives and let it sit for a few seconds before gently pulling it off.
Once the wig is off there may be some left-over adhesive. Remove any residue that is left over with our Bond Breaker Shampoo. It will break down the adhesives and leave everything clean and ready for your next install!
If you have specific questions or concerns about taking care of you or your clients' wigs, give us a call at 800-759-5150 or email [email protected].