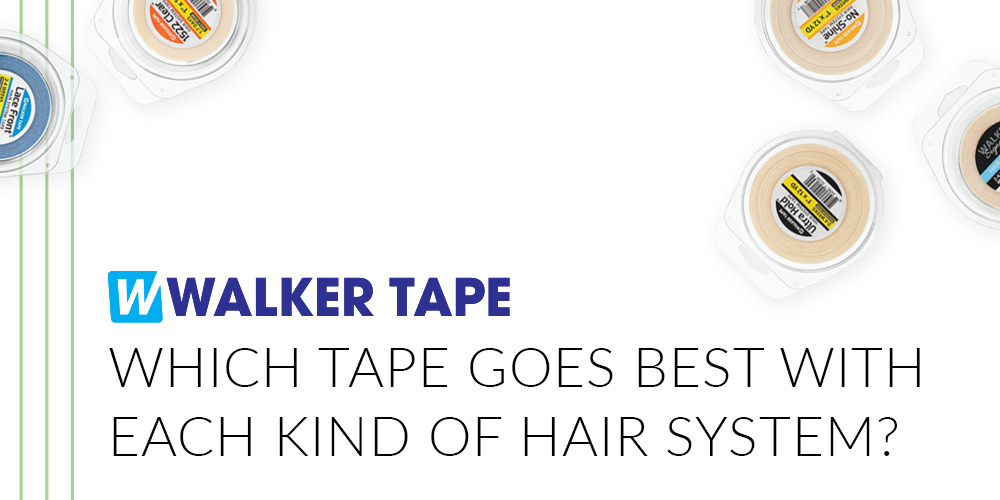 There are a lot of things that, as a stylist, you need to know! Things like what kind of system you should recommend to your client is a major one. But once that's figured out, you need to know what kind of tape you should use on it.
The wrong tape could cause issues for both your client and their system. Whether it's the tape not holding or damage to the system, it can make your clients unhappy and also increases the chances for a bad wear experience. Knowing how to pair the right tape to the right system helps you follow the Walker Way and keep your clients coming back.
Let's go over some of the main kinds of hair systems you may run into and the tapes that we recommend going with them.
Polyurethane Systems
Polyurethane systems are pretty popular because they are made to blend in with your client's skin. Each one can be customized to match your client's skin tone and are made out of a skin-like rubber material. This helps create a natural look.
These systems are very durable, so you can use just about any tape you want with them. But to help you narrow it down, we like 1522 Clear for these systems.
Our recommendation: 1522 Clear
There are a lot of things that make 1522 Clear a great tape for polyurethane systems. One is that it's a Daily Wear tape. Polyurethane systems tend to not breathe as well as others, so clients aren't likely to want to wear them for more than a few days. Having a Daily Wear tape, 1522 makes the daily removal easier.
Here are a few other specs of 1522 Clear:
Is very gentle (medical grade)
Has low residue
Is comparable to Top Stick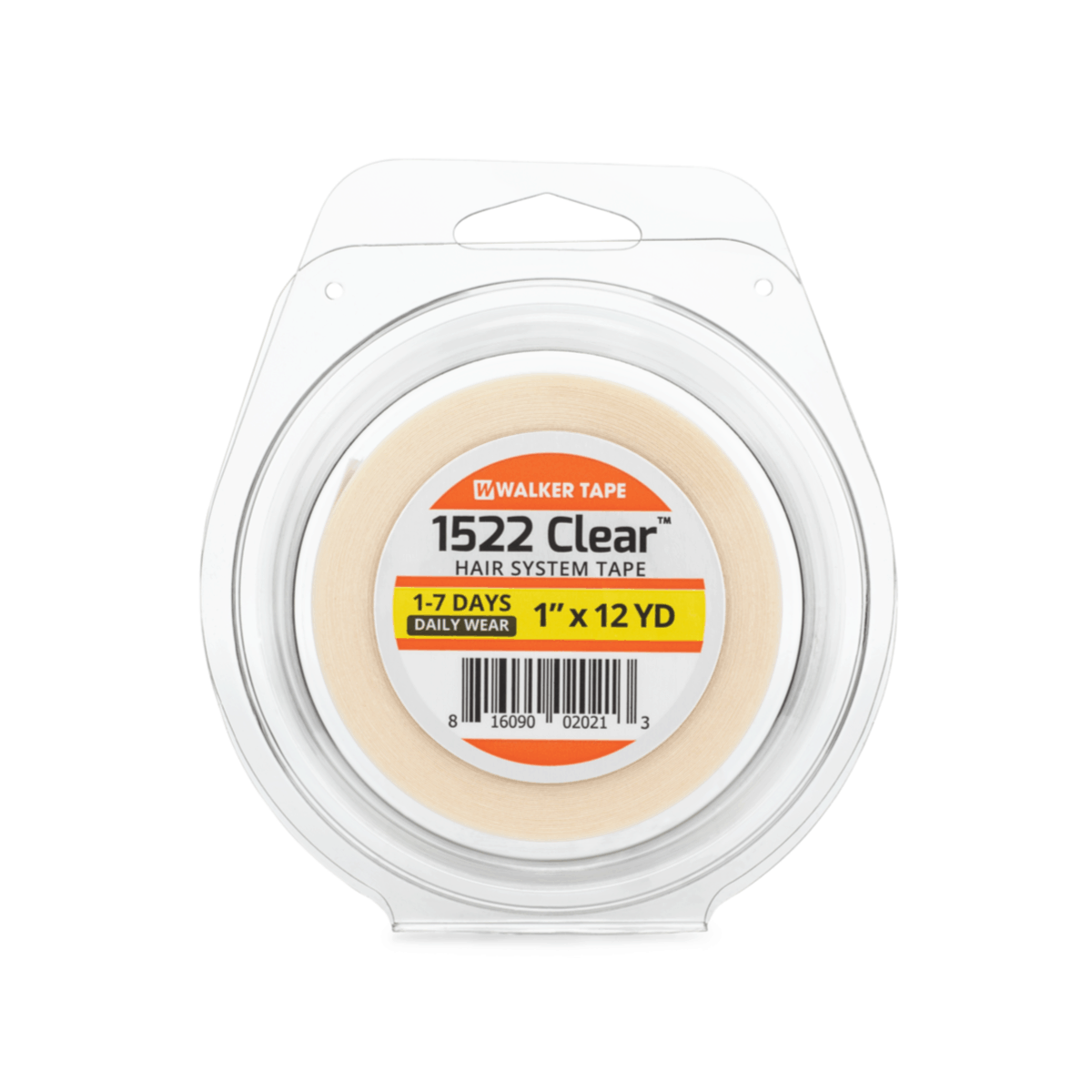 Mesh Units
There are two main kinds of mesh units that you are likely to run into. They are full lace and monofilament. While these two have a lot in common (like being very delicate), they each have their own requirements. So, we're going to go over them individually.
Full Lace
Full lace units are made of an entirely lace base with hand-tied hair. These systems are incredibly delicate, as lace is prone to tearing. Plus, they need dull tape, because the scalp tends to show through the lace. This can make finding the right tape difficult.
Our recommendation: Lace Front
This is one of dullest and most gentle tapes. It is made with lace in mind, making it ideal for full lace systems. It is designed to keep a good hold on the unit without causing damage.
Let's go over some of the other benefits of Lace Front:
Is hypoallergenic
Holds for about three weeks
Is one of our best-selling tapes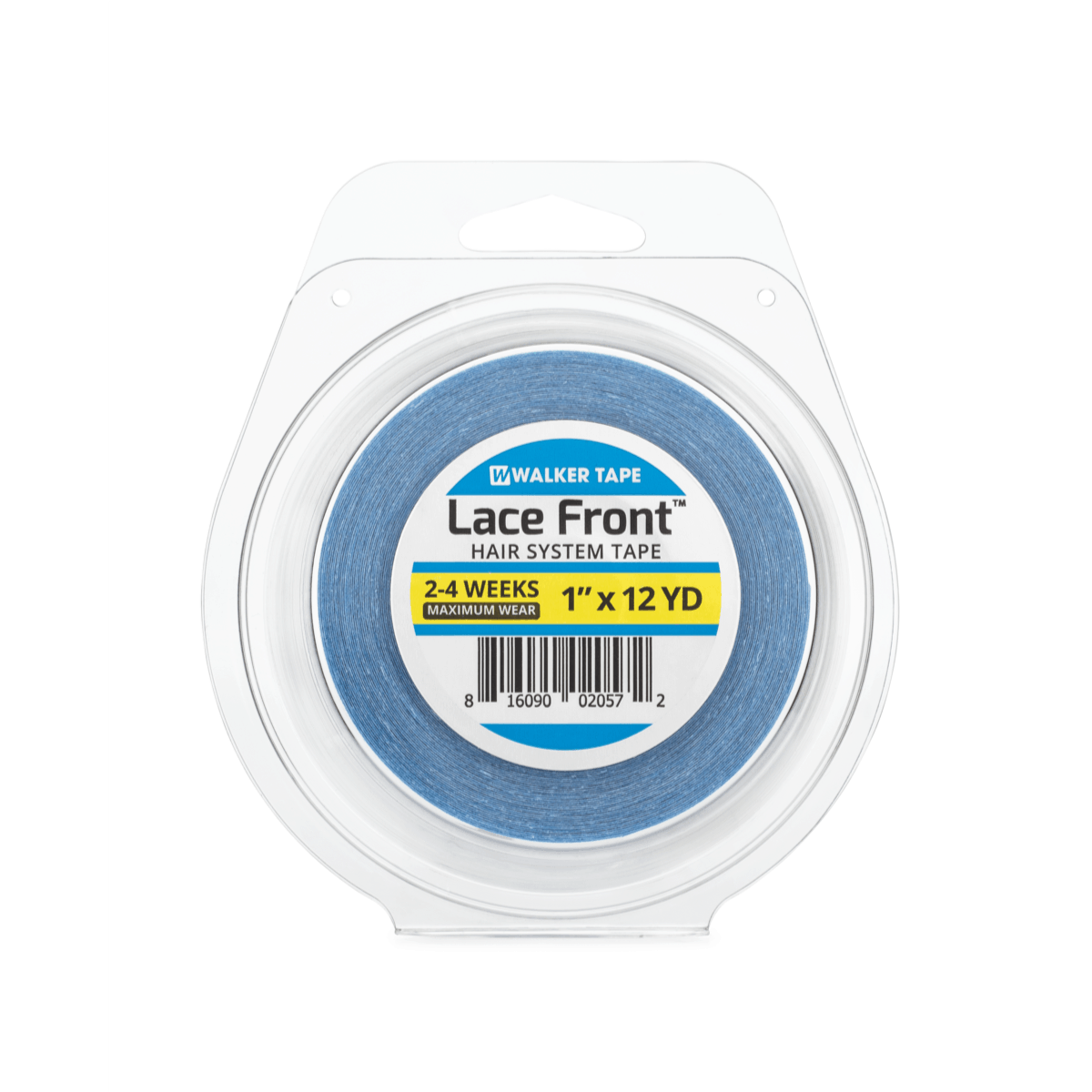 Monofilament
Full lace systems tend to be kind of expensive. People who want a similar, but cheaper option tend to go with monofilament units. These are great because they are a blend of lace-like materials, like polyester or nylon. This makes them a great option for sensitive scalps.
Our recommendation: No-Shine
This tape is a great option for monofilament systems because of why these units are used. Since monofilament is ideal for people with sensitive scalps, there is a good chance your client has a sensitive scalp. So, a hypoallergenic tape like No-Shine is the best way to go.
But that isn't the only thing that makes No-Shine great:
It's dull enough to not shine through the system
Has a stretchy carrier, making it easier to use
Holds up to four weeks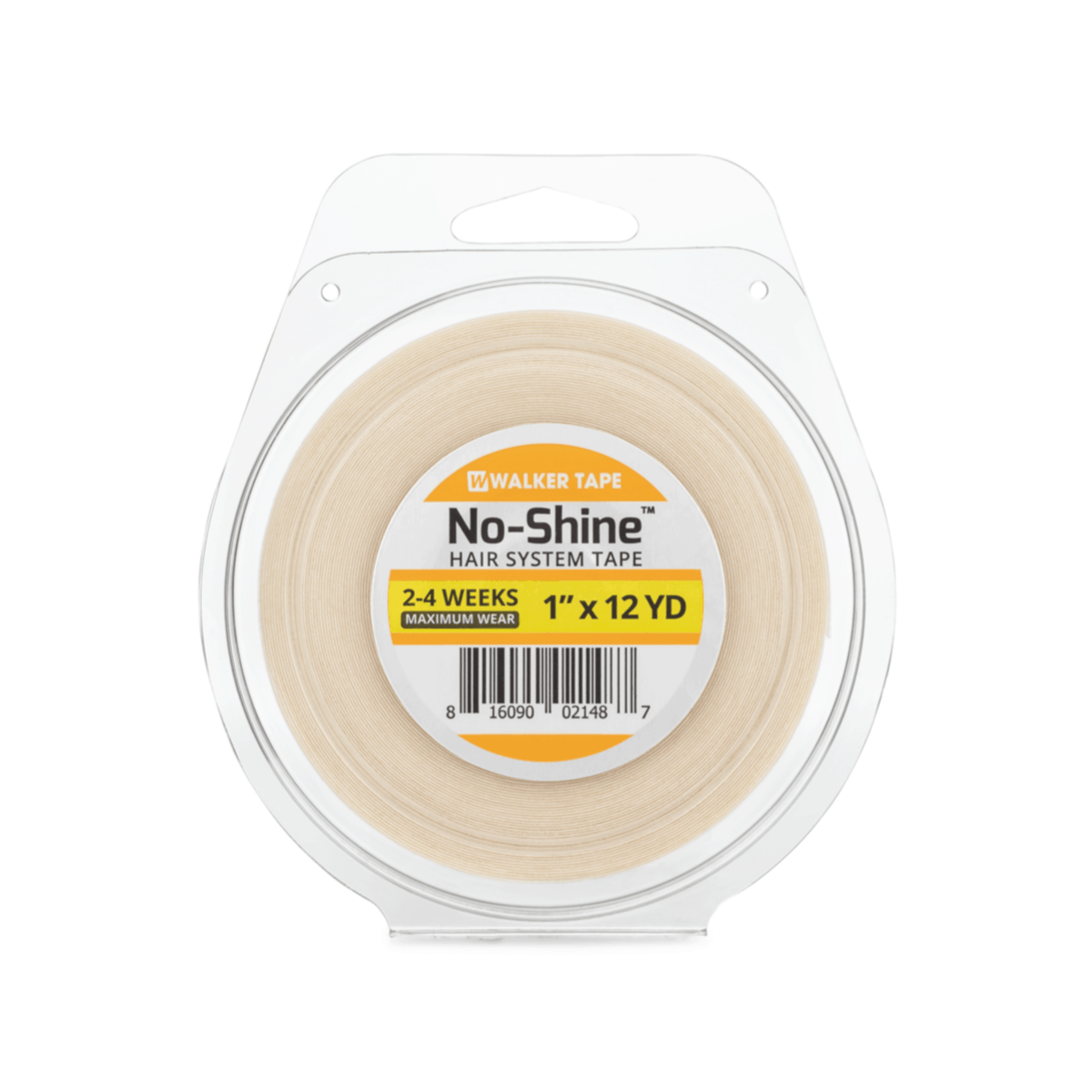 Combinations
This is the largest category of units. It offers a wide array of options. But the reason that combinations are so popular is that they are affordable and provide nothing but mesh like options.
Here are the main options.
Lace Front
Lace front systems are well named. They are units that have lace only in the front. This helps create a more natural hair line and is much more affordable than full lace units. These systems are one of the most popular out there, so you're likely to see them often.
Our recommendation: Lace Front Thin
As you can guess, Lace Front Thin is very similar to Lace Front. The main difference is that Lace Front Thin is, of course, thinner. It is only 3 mil, while regular Lace Front is 8.5 mil. This creates an even more natural hair line.
There are other benefits to Lace Front Thin:
Is very dull
Has a hypoallergenic hold
Doesn't leave much residue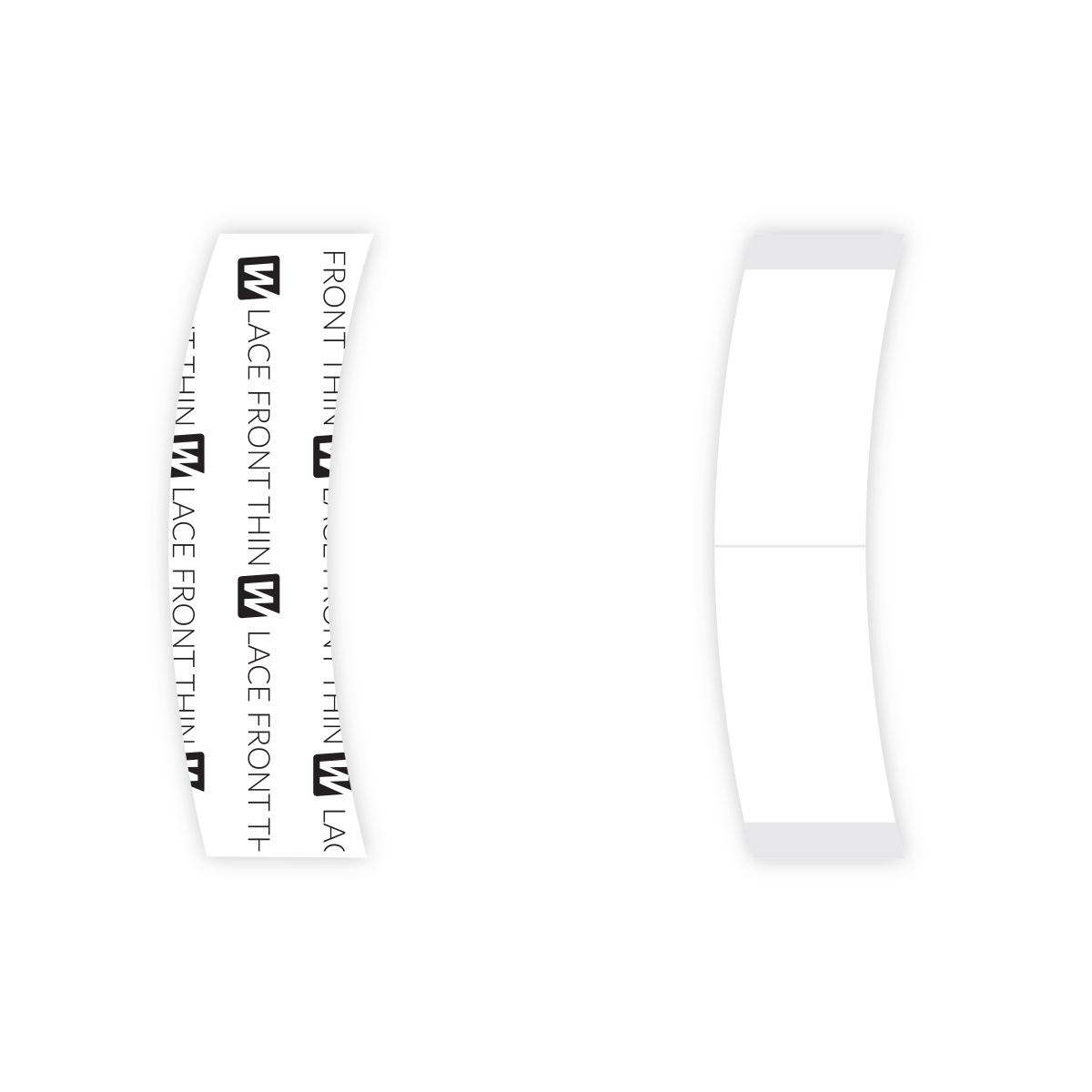 Welded Lace
Welded lace is made up of a tightly woven mesh. There are a lot of people who love these systems because the mesh helps create a natural-looking part. This makes them much easier to style and work with.
Our recommendation: Ultra Hold
Ultra Hold is a great tape because it can be used on any system. So, even though welded lace units tend to be a bit more delicate, it should still be able to handle the adhesion of Ultra Hold.
Here are a few other things that make Ultra Hold great:
Is semi-dull, so it shouldn't shine through 
Has a gentle hold on the skin
Can be used for up to four weeks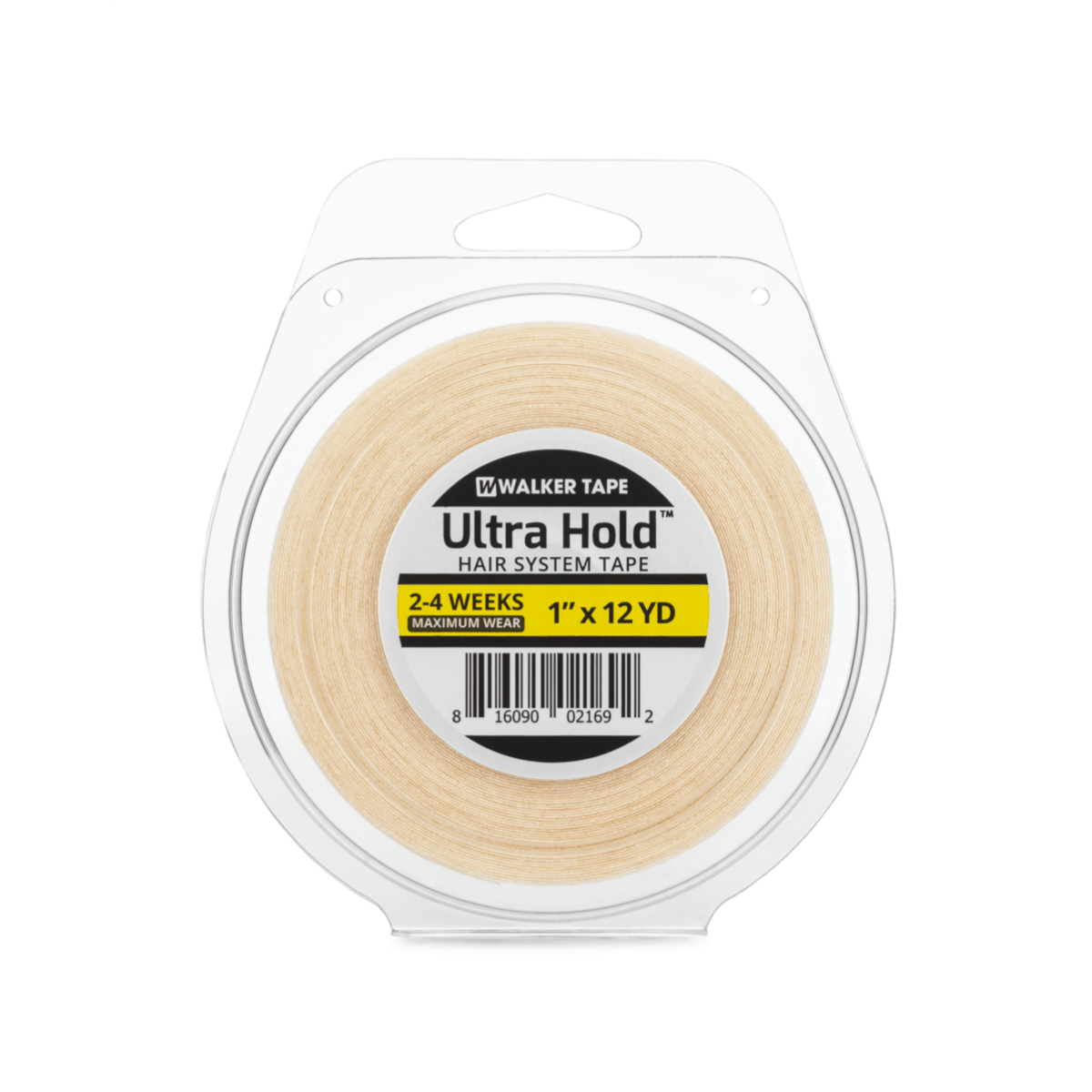 French Drawn
Finally, we'll take a look at French drawn units. These are made of three layers of material, alternating layers of glass silk and Swiss lace. They are widely considered to be one of the most comfortable kinds of systems available.
Our recommendation: Walker Signature
One of the biggest appeals of Walker Signature tape is that it's very dull. So, even with a system like French drawn, it won't shine through. This makes the look of the system all the more natural.
There are a few more benefits to Walker Signature:
Has a hold that lasts up to four weeks
Is safe for most skin types
Can be used on any system
While we do think that each of these recommendations can help make a system more comfortable for your client, everyone is different. For some clients, our recommendations may not work as well. Experimenting to find the right tape is what the Walker Way is all about. Work with your client and you'll be able to find their perfect tape.