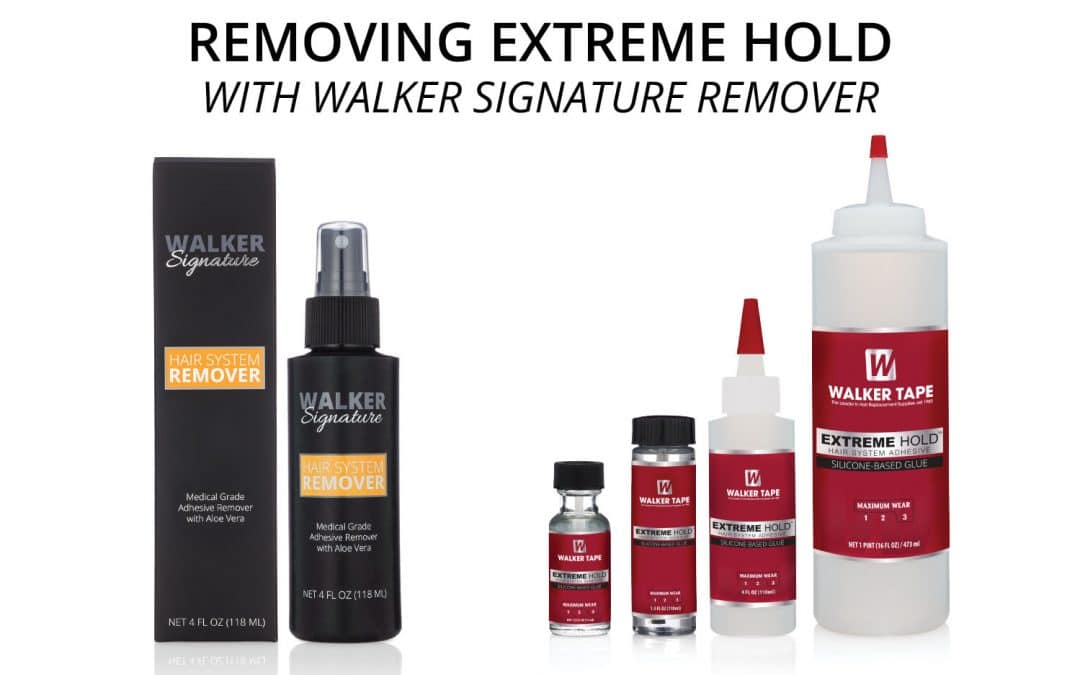 Peanut Butter and Jelly, Milk and Cookies, Batman and Robin, and now there's Extreme Hold and Signature Remover. When two things work well together, they become legendary. These two products work like they were made for each other. Both products made their first appearance in our 2019 catalog and are already in use in salons across the globe.
If you've been following along this month, you already know that Extreme Hold is the latest and greatest in silicone adhesive technology. If you missed it, check out the product spotlight to learn how to use Extreme Hold when installing a hairpiece.
No matter how strong an adhesive is, there will come a point when you need to remove it. When you use Extreme Hold to install a unit, your client will be ready for a re-install after about four weeks. This will, of course, depend on your climate and your client's body chemistry. You'll need the strength of Walker Signature Remover to do the job.
How to Remove Extreme Hold Adhesive with Walker Signature Remover:
First, you'll want to remove the unit from the scalp using Lace Release. Simply spray it onto the area you wish to remove and let it sit for one minute to begin breaking down the adhesive. Then, gently lift the hair system away from the skin. You'll be left with quite a bit of residue on the scalp from the Extreme Hold adhesive. All you need to do is spray Signature Remover over the residue and let it sit for one minute to begin breaking down the adhesive. Massage the remover into the scalp and you'll notice the adhesive has begun to break down. Repeat this process until the adhesive has broken down to the point you can wipe it away with a cloth or towel. You'll be left with oily residue from the Signature Remover that can be easily washed away with Bond Breaker shampoo.
Extreme Hold is truly one of our easiest adhesives to work with during both installation and removal. Paired with Signature Remover, it's like a dream. If you've ever spent a day at the salon frustrated because you can't remove adhesive residue from your clients' scalp, give this dynamic duo a try.
Quick Recap:
Step 1: Use Lace Release to remove the unit from the scalp.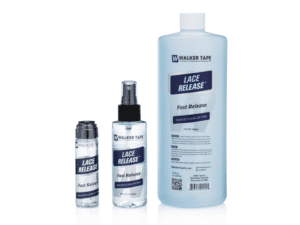 Step 2: Use Signature Remover to break down and remove residue from the scalp.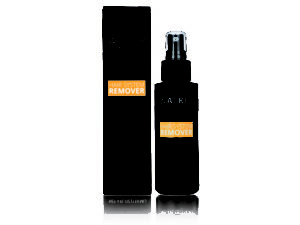 Step 3: Wash and exfoliate the scalp in one step using Bond Breaker shampoo.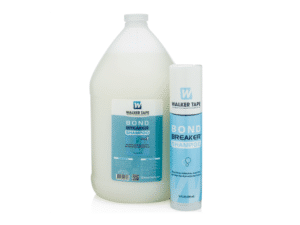 All of these products can be purchased in our online store or from our customer service department by our wholesale customers. If you're not signed up as a wholesale customer yet, what are you waiting for? Buying directly from the manufacturer saves your business so much money. Go here to sign up for access to the best products on the market at wholesale prices.