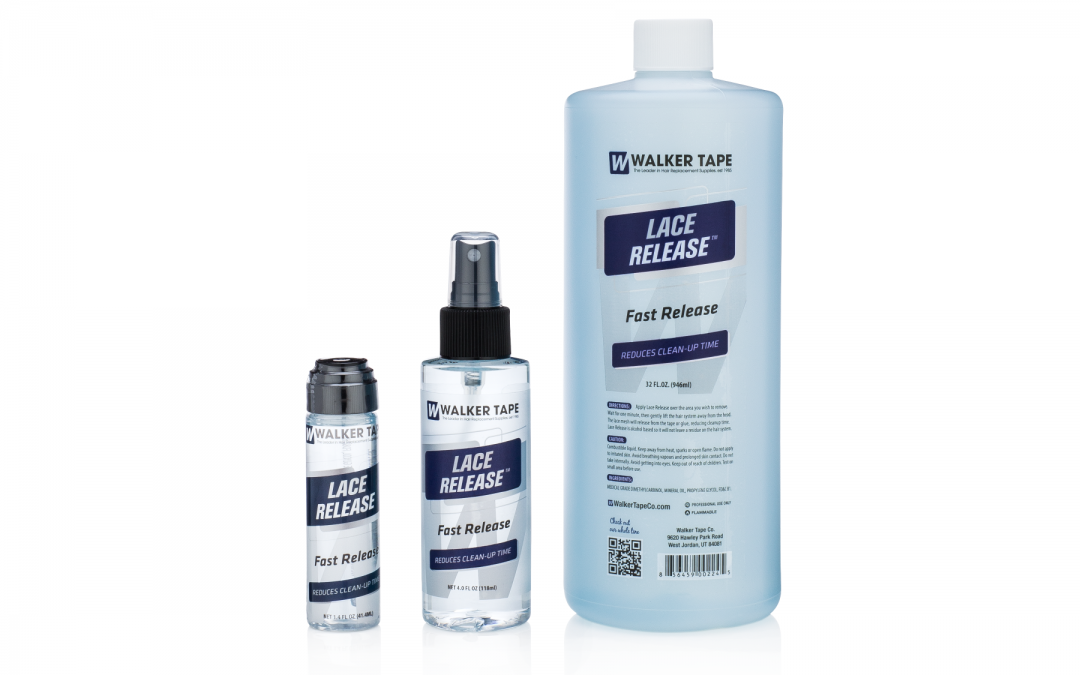 2 Reasons to Use Lace Release on Your Client's Lace Front Wigs
Lace Release reduces risk of damaging delicate hair systems
Speeds up cleanup
How Lace Release Lowers Chance of Damaging Fragile Hair Systems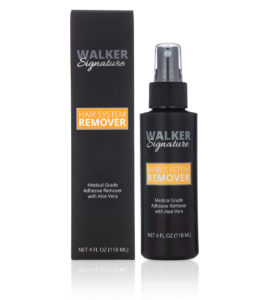 A comfy fit and lifelike appearance make mesh-based hair systems a popular choice for many of your clients. But mesh – whether full lace, lace front, or monofilament – also makes these popular wigs delicate and expensive. This combo adds a lot of pressure.
Case in point, "oops," is the last thing you want to say to a client. (And the last thing a client wants to hear for that matter.) To help you avoid such scenarios, we created Lace Release to remove fragile units and to remove the stress involved.
In a removal, different steps threaten a lace or monofilament wig: the crucial moment of lifting the unit off the client's head, and the inevitable wear from cleaning out the unit's leftover residue. Lace Release makes both steps simpler and safer.
It detaches the bond holding the wig to skin, allowing you to gently lift the unit without stretching or tearing it. And, Lace Release's alcohol-based formula releases the hair system by keeping most of the adhesive on the scalp. This leaves very little residue, if any, in the wig to clean up, which minimizes risk of damage.
How Lace Release Improves the Removal Process for Both You and Your Client
Less adhesive on the unit also means less time spent cleaning it. And since Lace Release is alcohol based, it evaporates from the unit without leaving any oily residue. These traits combine to make for a fast, efficient service.
Plus, with Lace Release keeping most the adhesive residue on your client's scalp, it pairs perfectly with Walker Signature Remover to break down the buildup on the skin. Our new medical grade solvent is our fastest sensitive-skin option for adhesive cleanups.
It's incredibly gentle on the skin, fast at breaking down residue, and quick to wash off with mild soap and water. So, just like Lace Release, Walker Signature Remover supports simple and speedy removals.
By pairing these two, you offer your clients the fastest and most trustworthy service for their beloved, expensive mesh-based systems.
How to Properly Use Lace Release for the Best Results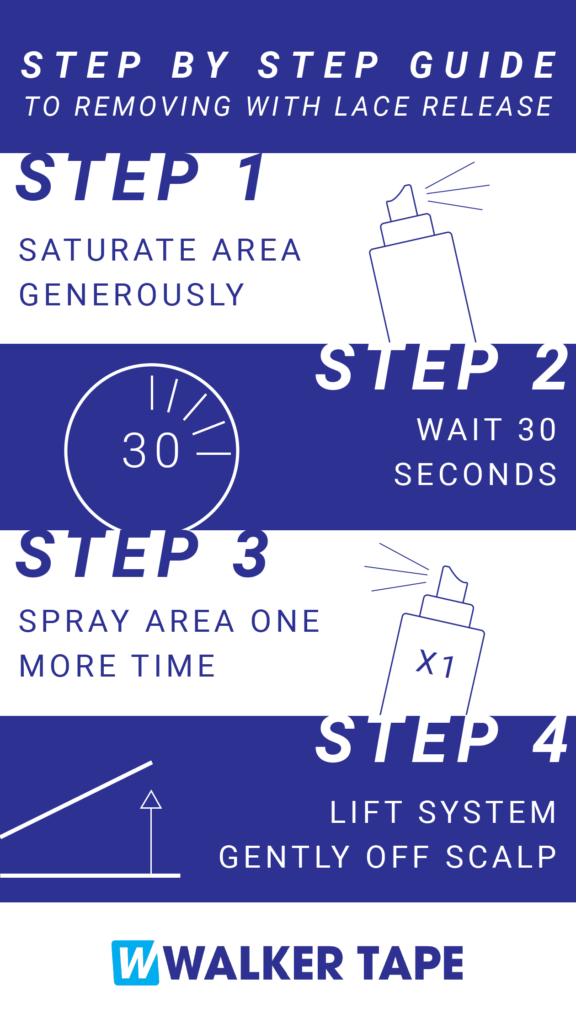 PS – Pro Tip: For your clients preferring hard bond installs, Lace Release is the best at removing P.A.T. Tape easily from hair units.
Take the stress out of working with delicate hair systems, and stock up on Lace Release today.