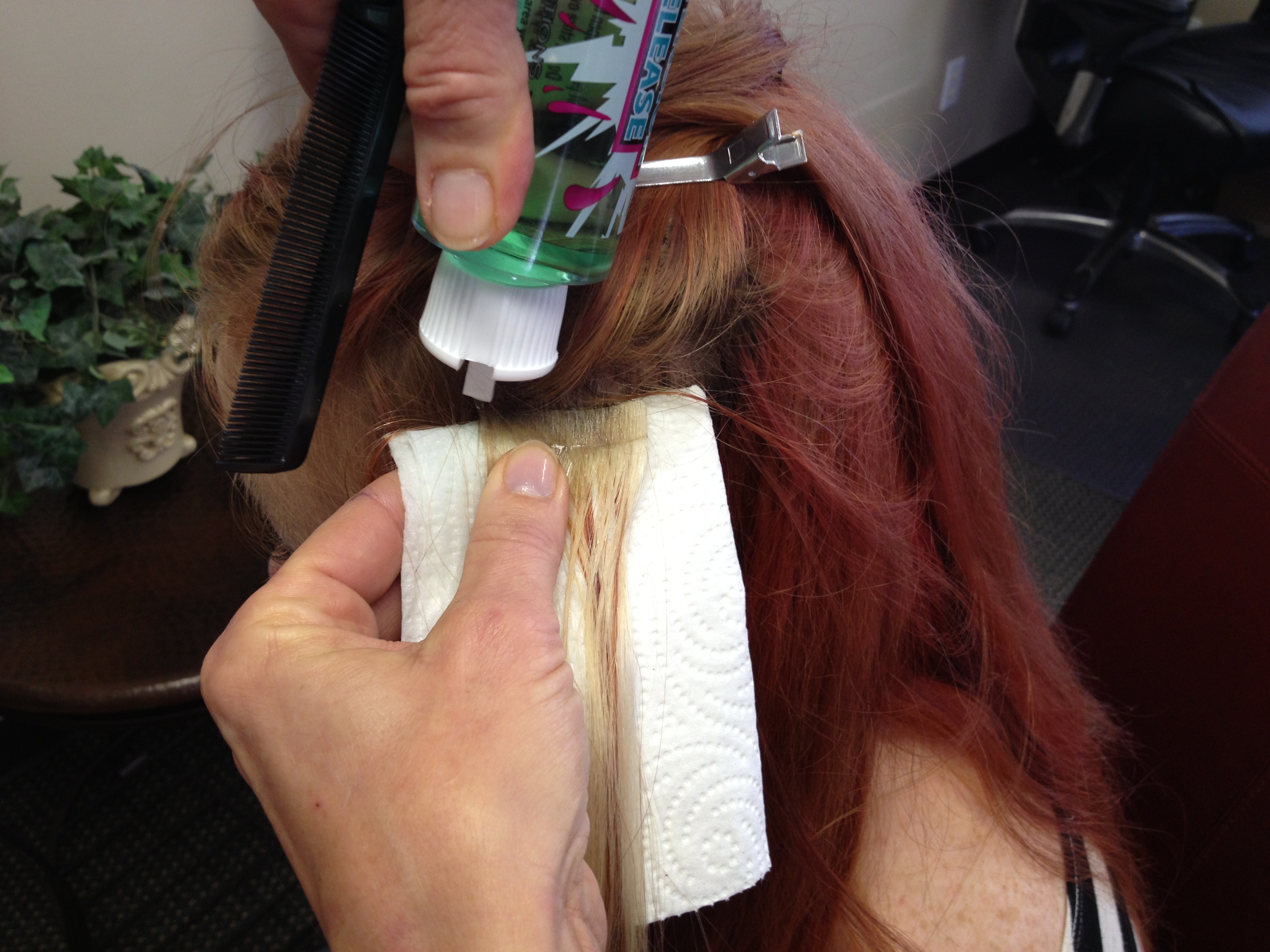 Looking for a fast acting solvent to get out your extensions?  Extension Release is very fast acting and non oily. The biggest benefit of having a non oily remover, is that you can take out the hair extensions and put them right back in without having to shampoo the hair.
With its handy drip top, you can get the remover right in between the tape wefts.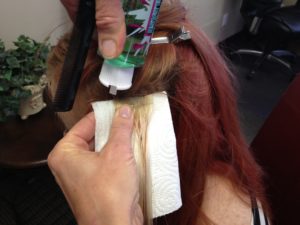 Extension Release starts to break down the bond immediately.
And just like that, your hair extension is released!
We also have a video showing the actual time it takes for the Extension Release to work.
Not only is Extension Release great for removing tape in extensions, it will also remove keratin and hot glue bonds!!
Want to save some money and get this product at our wholesale price? You can fill out an application here.  Have questions for us? You can contact us here.